Security Assessment
Public Bug Bounty vs Private Bug Bounty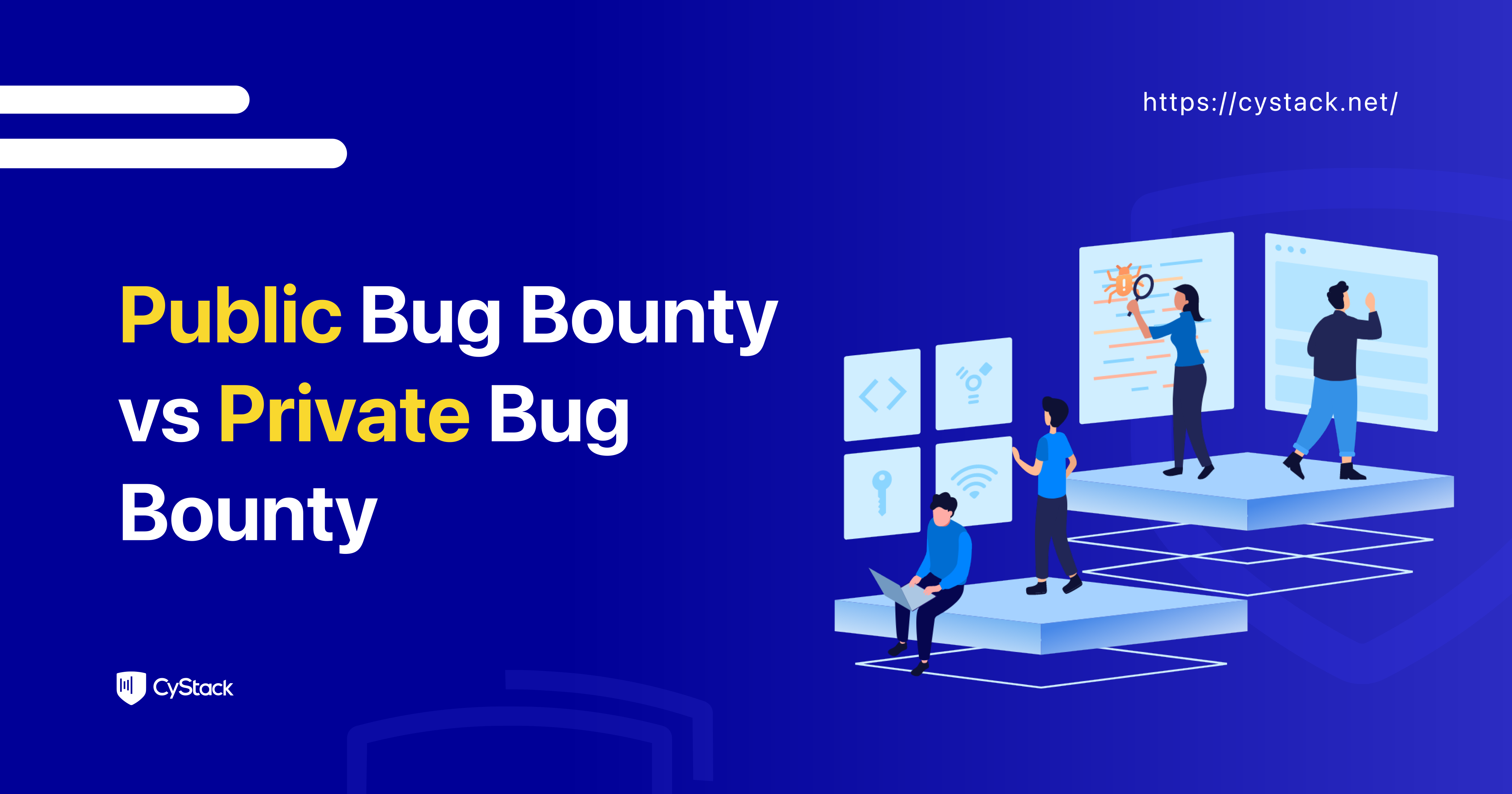 Let's learn about the differences between public bug bounty and private bug bounty. If you'd like to understand how to launch a bug bounty program, contact our team WhiteHub
Public Bug bounty vs. Private Bug bounty
What is the difference between public and private bug bounty?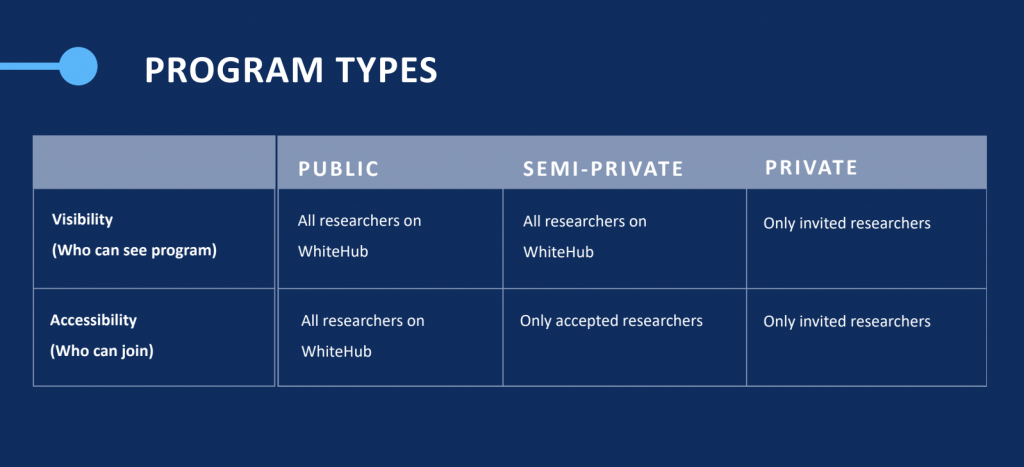 A public bug bounty program is open for everyone. They can view, join programs and report bugs to enterprises.
A private bug bounty program is visible to only invited researchers. Besides, information about the programs will be not available on WhiteHub. They are only visible and accessible to invited ones.
A public bug bounty program helps enterprises to increase security efficiency. A private bug bounty program is suitable for a sensitive product that needs high privacy.
Should enterprises choose public or private bug bounty programs?
First, enterprises should define clear purposes for a bug bounty program.
Companies usually start with the private bug bounty program before the public one. The main purpose is to discover the majority of bugs by reputable experts. And then they introduce programs to the public to optimize efficiency.
Although it is not applied to all enterprises, most of them prefer to run a private program first. With private programs, products are tested by a group of trustworthy experts before.
Some companies are not comfortable with the public program. They have a tendency to limit the scope of testing and researchers joining the program. The downside is the number of tests and vulnerabilities.
After running a private program, enterprises often change it to public. They run public programs to ensure security efficiency during the product development process.
How to prepare for launching a public bug bounty program?
First, you need to test your product carefully with the internal team. Then contact and ask for advice from experts like WhiteHub on how to get approval for bug hunting.
Some notes on how to launch a public bug bounty program:
First, find certified and trustworthy researchers or organizations for launching. The reputation of the bug bounty platform is very important. An exploited vulnerability may affect your business seriously.
Many researchers join bug bounty because of money. Thus, you need to understand the prize structure to track the program better.
It is important to determine a good reason for running a public bug bounty program. What is the intimate goal of changing from private to public? If you already have an internal process for it, a private bug bounty program will be more suitable. If you need a manual test by a larger community, you should choose a public program.
Last but not least, you should have the bug bounty principles. So researchers understand what to expect, and how much the reward is. These principles will be the premise for researchers to report bugs in a responsible way.
Currently, there are many bug bounty platforms, but they can not assure of a whitehat hacker team for you. It is important to set reward principles, test code, and action plan clearly and wisely.
>> WhiteHub – Get free support to launch a bug bounty program