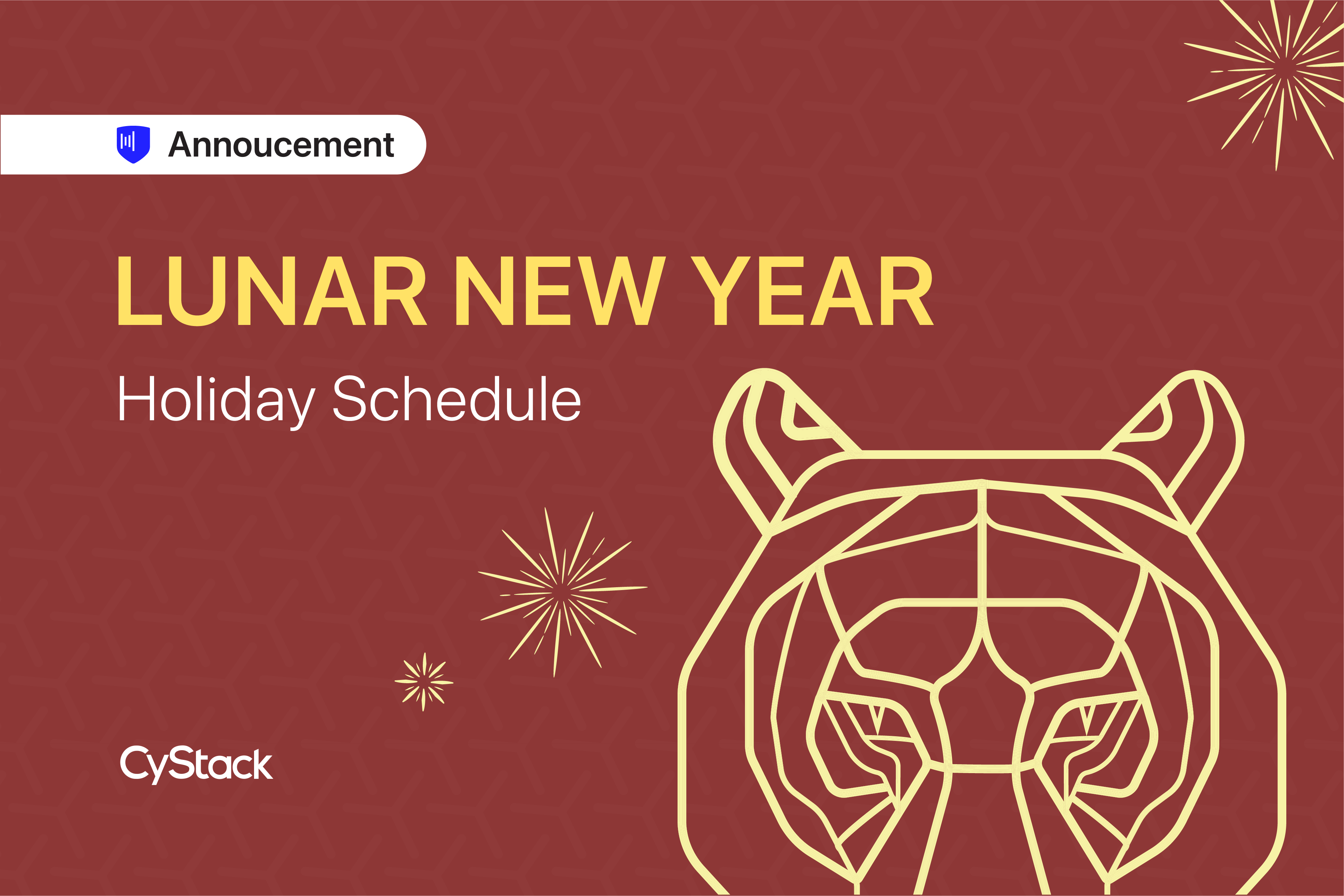 Dear all customers.
CyStack Vietnam Joint Stock Company would like to announce the 2020 Lunar New Year holiday schedule as follows:
Start off: January 29, 2022 (Saturday)
End date: 06/02/2022 (Sunday)
Office starts working again: 07/02/2022 (Monday)
This holiday schedule is also applied to WhiteHub.
During this time, we will maintain communication channels on our websites and email (hotline is excluded). However, please expect a delay in our response. We are sorry for any inconvenience this may cause and appreciate your understanding.
On the occasion of the Year of the Tiger in 2022, CyStack would like to send to all customers and their families wishes for health, happiness, and prosperity.
Regards.