Company
CyStack Becomes An Official Member Of The International Association For Trusted Blockchain Applications (INATBA)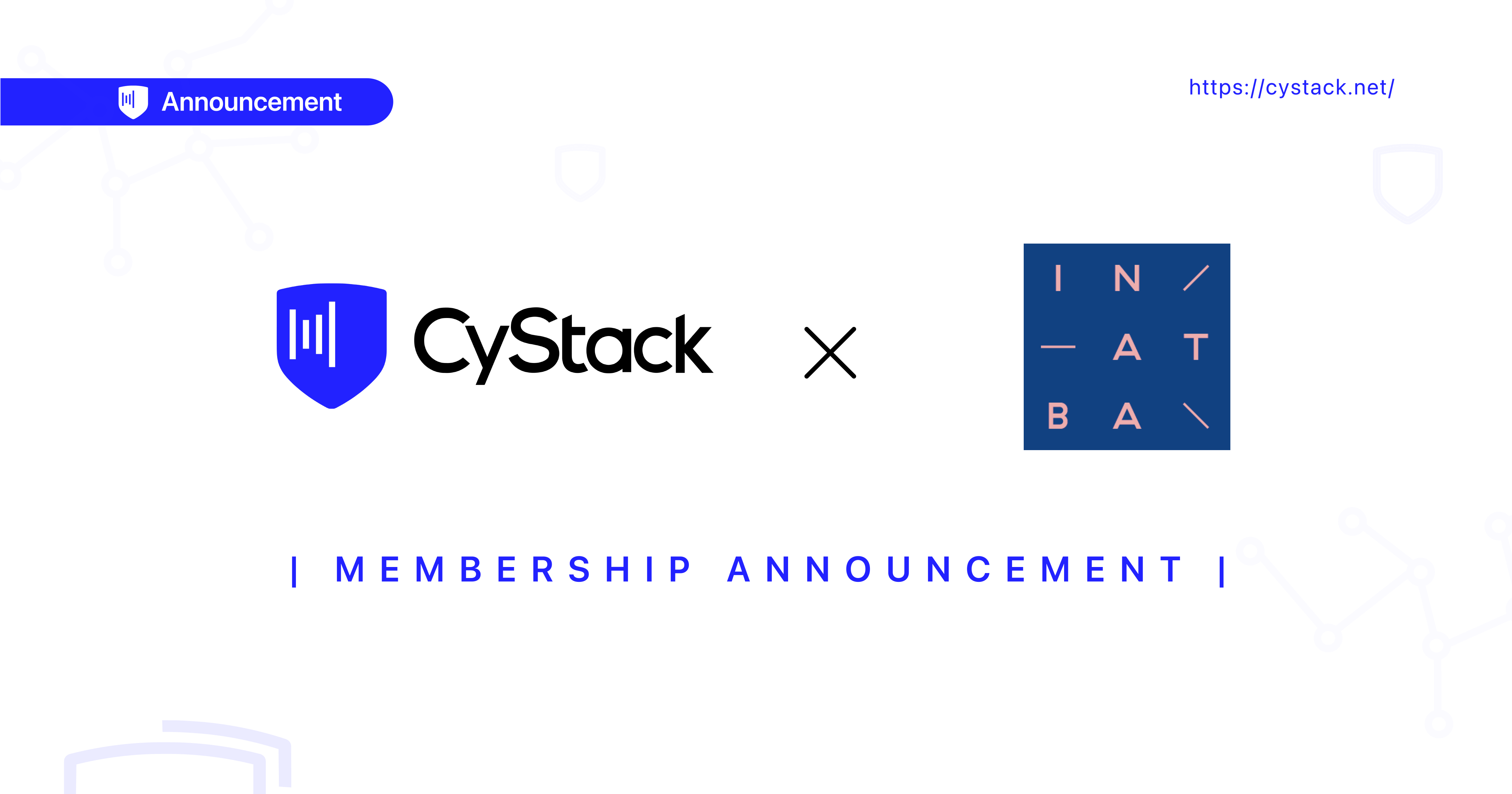 CyStack is pleased to announce that we have joined the International Association for Trusted Blockchain Applications as an official member on 30, June 2022. INATBA, a global blockchain association, was originally initialized by the European Commission in Brussels. It promotes an open, transparent, and inclusive global model of governance for blockchain and other distributed ledger technology infrastructures.
About INATBA
INATBA serves as the bridge between public and private entities in blockchain systems. INATBA maintains a permanent and constructive dialogue with public authorities and regulators for global convergence of regulatory approaches. In doing so, it supports the development of a constructive dialogue between technology providers, citizens' associations, the public sector, and governments to accelerate the development and adoption of trusted blockchain and DLT applications in specific sectors. The association has 6 working groups about different aspects of:
Privacy
Education
Identity
Social impact and sustainability
Finance
Standards Committee
Some outstanding members of the INATBA: IBM, SWIFT, Accenture, Blockchain.com, Hacken, Binance, Cardano Foundation, CoinBase, and Global Wealth Strategies.
Link to member list: https://inatba.org/members/
About CyStack
CyStack is a reputable Vietnamese security provider trusted by many domestic and foreign businesses. The team of experts at CyStack has 8 years of experience in security testing for many large and small businesses in local and abroad regions such as Gamania Group, ANTSOMI, MITSUBISHI, ACB, OneMount Group (VinShop, VinID, OneHousing), OpenCommerce Group, Sendo, GoStream, FireApps, Finhay, ONUS.
Product and service
Our goal is to create a platform that can help businesses to see the whole picture of their security by monitoring, detecting, and timely responding to cybersecurity issues.
About product
CyStack platform consists of various different components, each of which solves a security problem that businesses are facing including application security, network security, endpoint security, data security, etc.
Product of CyStack platform:
Locker: a password manager enables users to store all their personal passwords in one place safely and securely
WhiteHub: connect businesses with a high-quality security community to discover important vulnerabilities in technology products
CyStack Web Security: detect security vulnerabilities in a web application, including vulnerabilities in infrastructure configuration, zero-day, and other known vulnerabilities (1-day, CVE)
CyStack Endpoint Security: detect vulnerabilities, malware, and insider threats such as detecting cyber attacks at early stages, and help to establish internal security policies, prevent data leakage
CyStack Vulnerability Management: help customers monitor, manage, classify and handle all the security risks
About Service
Our service can help customers quantify and be aware of risks, extend the team resources, and detect and respond to cyber threats.
Services of CyStack include:
The Next-Generation Penetration Testing
Bug Bounty Program managing
Comprehensive vulnerability management service for businesses
Smart Contract assessment solution
Consulting solution for deploying secure systems in Cloud environment
The database for digital threats
Cybersecurity incident response solution
Contact us
Email address: contact@cystack.net
Phone number: (+84) 247 109 9656
Office: 4th floor, Tan Hong Ha Complex Building, 317 Truong Chinh, Thanh Xuan, Hanoi, Vietnam