Company
Bibox and CyStack announce partnership
Aiming to ensure the quality of projects listed on Bibox for the community in the Decentralized Finance and Web3 space, Bibox has officially announced a strategic partnership with CyStack.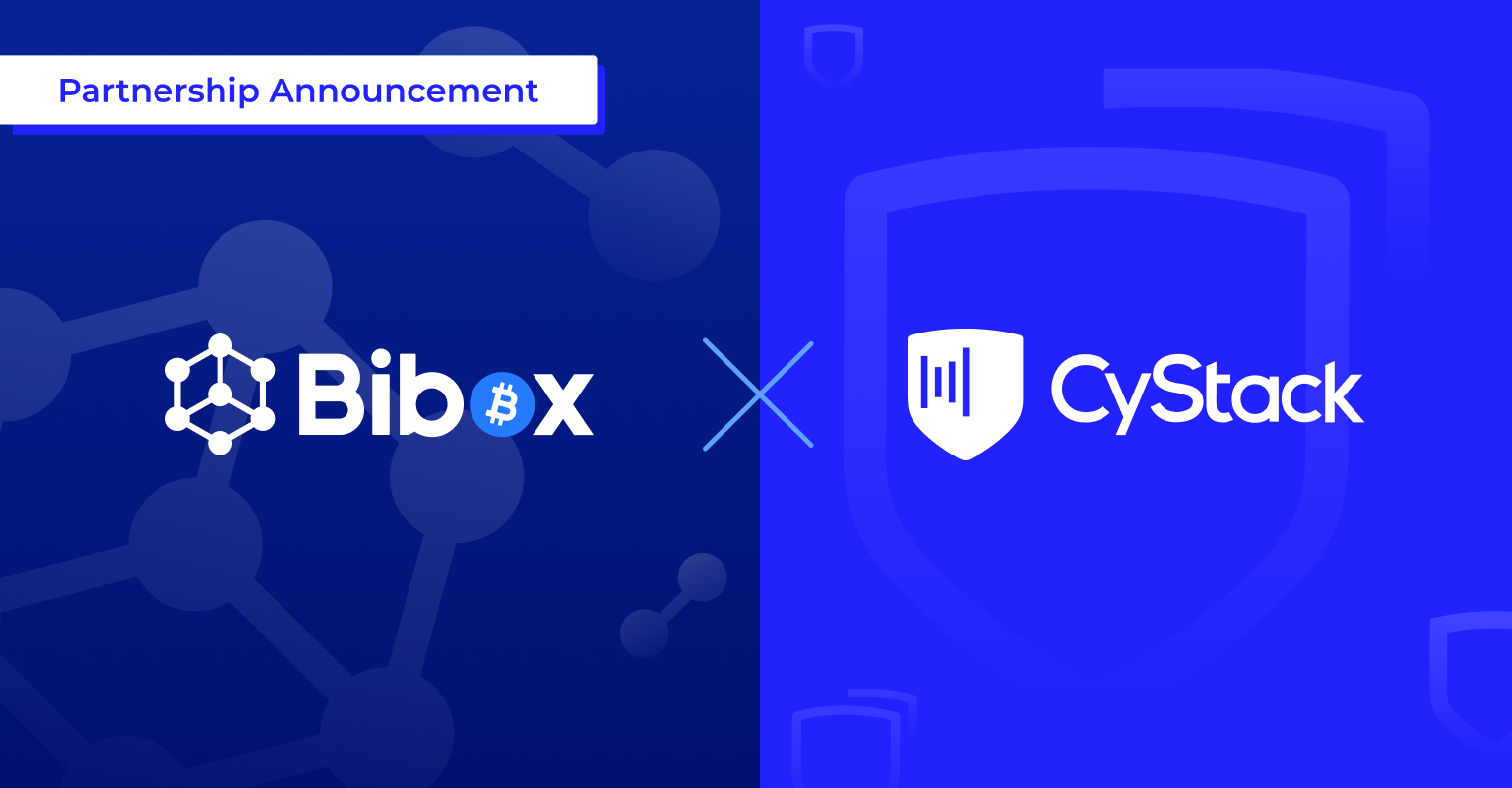 Hanoi, on Nov 07, 2022, CyStack a leading innovative cyber security company announces its partnership with Bibox, the world's first AI-driven digital asset trading platform. The collaboration will provide Bibox customers with a safer trading experience by verifying the safety of smart contracts of those cryptocurrency projects before officially being listed on the Bibox exchange platform. Vice versa, the projects audited by CyStack also received additional benefits when listed on the Bibox exchange.
About Bibox
Bibox, one of the world's largest crypto exchanges registered in Estonia, has offices in the U.S., Switzerland, Canada, China, South Korea, Japan, Singapore, and Vietnam, with plans to expand to more countries. Bibox traders enjoy secure, stable, and user-friendly digital assets management services, with access to over 140 high-quality coins and over 200 trading pairs.
Bibox has become a top-tier exchange by trading volume and provides first-class security, stability, and transparency. In addition, the trading platform offers various financial tools, including coin-margined futures, bot trading, leveraged trading, over-the-counter, and current financing. To date, Bibox supports more than 20 million registered users across dozens of countries
About CyStack
CyStack is an innovative cyber security company founded in 2017 by a team of top talented security researchers in Vietnam.
By adopting cutting-edge technologies in Automated Security, and Crowdsourced Security into our products and services, CyStack helps detect and handle threats quickly and concurrently help leaders have the best overview of the information resource & application system of the business.
CyStack has experience working on over 200 projects in GameFi, Defi, and cryptocurrencies projects.
CyStack is an active member of the International Association for Trusted Blockchain Applications, Defi Security Alliance, and Vietnam Blockchain Union in supporting the development of the blockchain ecosystem internationally and domestically.
Partnership Detail
The partnership with CyStack adds to Bibox's robust and growing partner network. Through the official partnership with Bibox, CyStack will become the main cybersecurity solution provider in the Bibox ecosystem.
Besides, CyStack will introduce to the Bibox team those cryptocurrency projects that have demand in listing on an exchange platform, especially those that have already completed the smart contract audit by CyStack. Then Bibox team could support the listing for those projects that refer from CyStack.
From there, both parties will develop a complete and safer Web3 ecosystem for the community. The cooperation between Bibox and CyStack will help the cryptocurrency developer access conveniently to the large exchange platform when ensuring the security status of those token smart contracts that listing on Bibox.
Find out more about CyStack & Bibox: