CyStack officially launched the Smart Contract Audit service v2.0, helping protect Blockchain and Cryptocurrency projects from cybercriminals.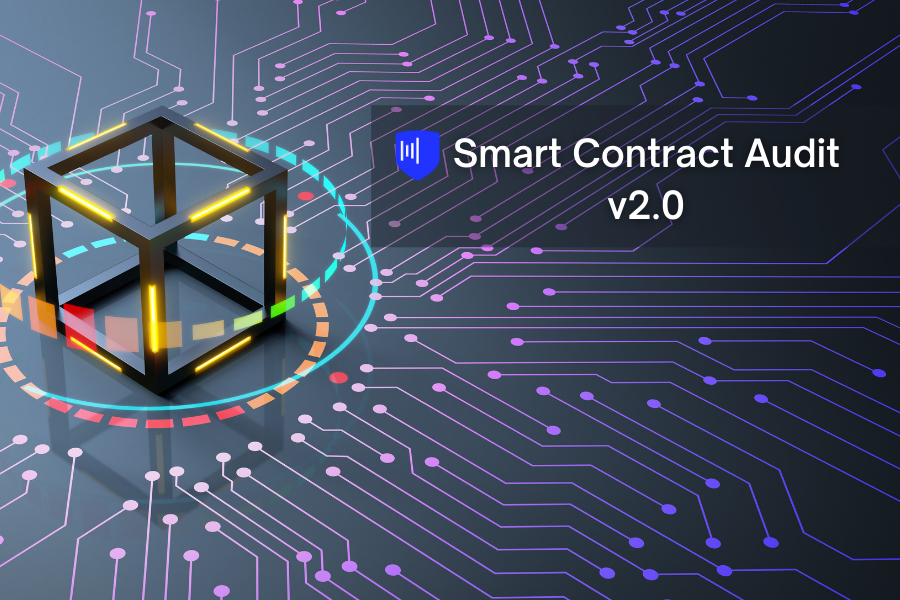 As one of the leading companies in security testing in Vietnam and in the region, CyStack understands the huge security risks of technology projects, especially with Blockchain and Cryptocurrency projects because even a small mistake in implementation can lead to hackers breaking in and stealing or causing millions of dollars worth of damage.
With experience in implementing security testing for many technology enterprises, including Blockchain and Cryptocurrency projects, CyStack officially launched the Smart Contract Audit v2.0, a security testing service for Smart Contracts on Blockchains. This promising service is expected to be a solid stepping stone to protect Blockchain projects from cybersecurity risks from hackers, and help them gain more trust from customers and investors.
Introducing Smart Contract Audit v2.0 service with improvements
Smart Contracts play an important role on the Blockchain network. The implementation of smart contracts on the blockchain network needs to be done correctly, because if there are errors or security weaknesses, it is very likely that hackers will easily attack and steal a large amount of assets, as well as cause damage to business operations.
CyStack's Smart Contract Audit service focuses on finding the cybersecurity vulnerabilities and mis-implementation of Smart Contracts on the Blockchain networks, thereby suggesting remediation plans to help deploy the Smart Contracts correctly and safely, contributing to protecting the project against the risk of being attacked by hackers.
The testing and analysis process is carried out methodically by highly skilled security engineers, using dynamic analysis tools and manual source code review, to comprehensively check for possible risks to the Smart Contract.
After going through many security audit projects for Smart Contracts, we decided to upgrade the service to better support Blockchain and Cryptocurrency projects:
Standardizing the test checklist according to SWC.
Adding the option of testing decentralized applications D-apps, Crypto Wallets, testing consensus algorithms on the Blockchain network.
Extending the auditing for Custom Smart Contracts, instead of limiting to Solidity, JavaScript, Rust, Go languages as before.
Adding the option to receive a quick report within 3 – 5 days (Express Delivery) along with the old option with the testing frame of 7 – 14 days.
Thus, along with the constant benefits of the previous Smart Contract Audit service, customers will receive the best value when using CyStack's Smart Contract Audit v2.0 service.
Comprehensive cybersecurity testing for Blockchain and Crypto projects
In addition to the auditing service for Smart Contracts, CyStack also provides cybersecurity testing services for software and applications of Blockchain projects as well as other platform software development projects. We are currently providing professional cybersecurity testing services with top security experts and cutting-edge solutions.
Penetration testing (pentest) for web app, mobile app, network, IoT: helps secure applications and trading platforms, DeFi, NFT.
Smart Contract Audit: helps deploy Smart Contracts securely on the Blockchain network, preventing attacks that may cause loss of digital assets.
Please register here for consultation on the most suitable solution for your Blockchain projects on Crypto, DeFi, and NFT.