Security Assessment
Drawbacks Of Traditional Pentest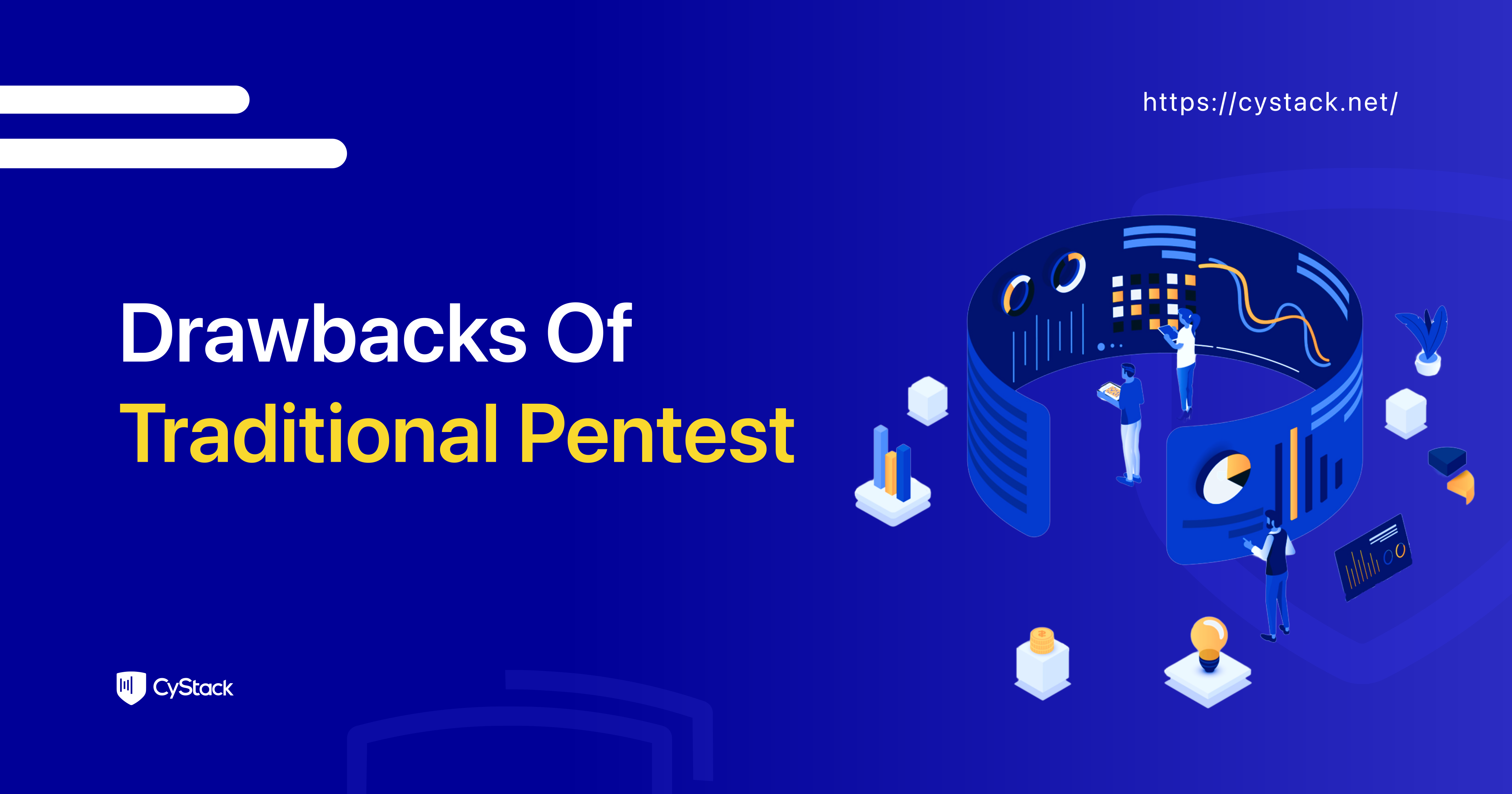 Pentest has become one of the most popular security solutions over the past decade. It is very essential to discover and fix vulnerabilities to reduce the risks of attacks. Sometimes companies need pentest to please their customers or meet standards. There is an increase in concern about the quality of traditional pentest. In fact, traditional pentest shows shortcomings in reducing the risks of cyber security attacks. Organizations spend millions of dollars each year on pentest without any security benefit. In reality, most security managers do not please with the result of it.
The following are the top challenges of the traditional pentest.
Blind spot
First, penetration test companies are often security consulting companies. They are usually under pressure of time because they are doing many projects. So they want to optimize their time as much as possible. They often shorten actual pentest duration and reuse old results to be "qualified". So, targeted applications get untested parts called "blind spots".
Inflexibility
Pentest is usually executed by one or two people repeatedly. Companies have about 2 pentest programs each year. Yet, hacking ability increases day by day, so traditional pentest may not keep up with it.
Integration ability
Traditional pentest reports are lists of vulnerabilities. It does not include integration into the product development life cycle. So, your team will need to spend more time and money to fix bugs and develop the product.
Matter of time
Companies use pentest at a specific time. Do, if there are only about 2 pentest programs each year, experts can not test new source code timely.
In reality, organizations use traditional pentest only because of the regulations.
Crowdsourced Pentest of CyStack is a flexible model that surpasses the traditional model. CyStack's Crowdsourced Pentest discovers vulnerabilities 7 times more than traditional pentest. Furthermore, our team will provide you with the best solutions for software development.
Learn about CyStack Pentest solution here: Crowdsourced Penetration Testing 101: Hack to Unhack