Discover how Antsomi stays one step ahead to protect its applications from cyber threats with CyStack's reliable assistance.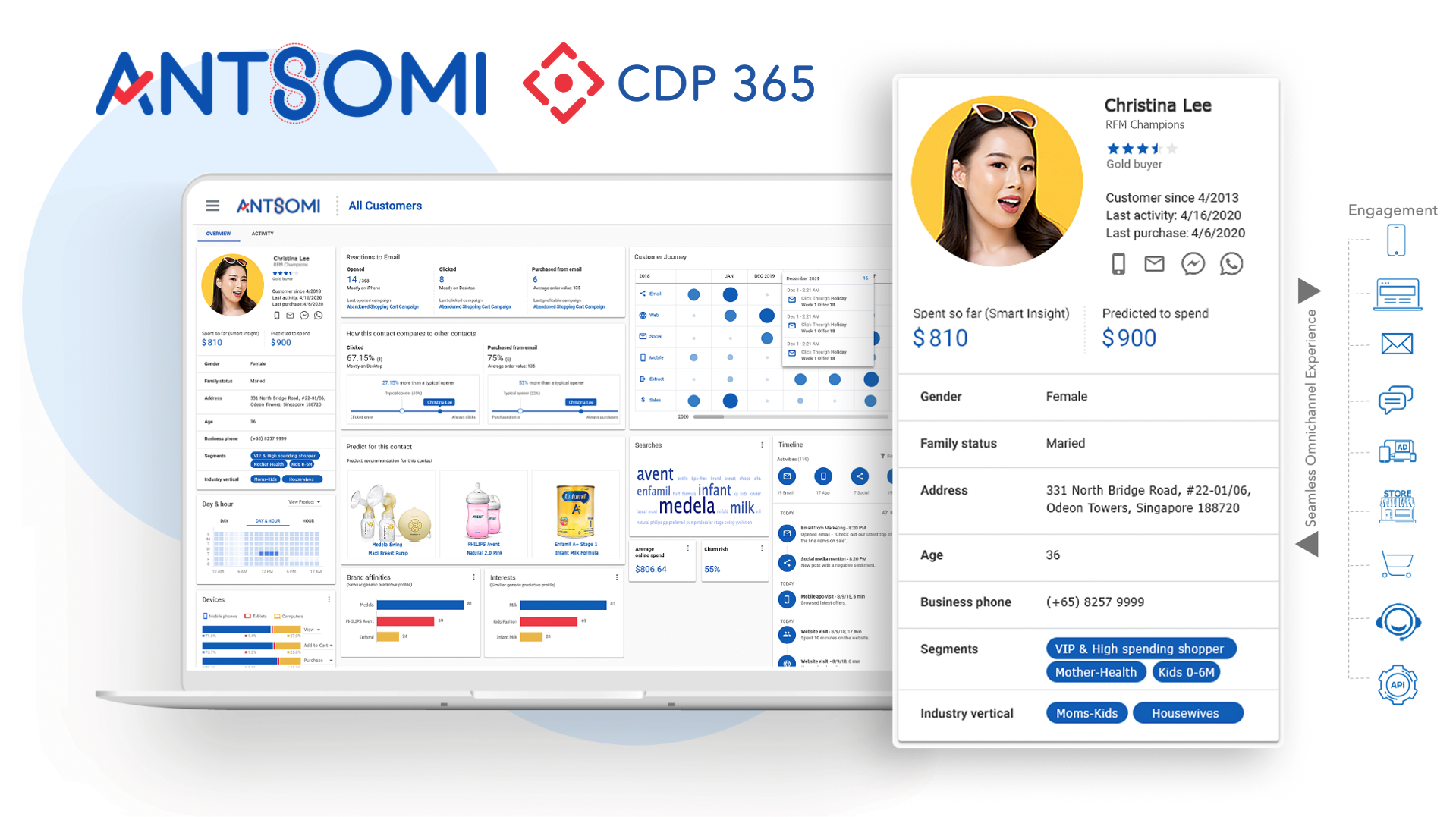 About Antsomi
Antsomi is a tech startup focusing on artificial intelligence-driven marketing technology. With the mission to help businesses to transform into data-driven companies, the company built the first AI-enabled customer data platform, CDP 365, in Southeast Asia.
As customer data platforms become the core of many businesses, Antsomi helps companies to unify and activate their customer data, through CDP 365, and related services.
Co-founded by digital veterans in the region, the company set up its headquarters in Singapore, with branch offices in Indonesia, Malaysia and Vietnam. Its engineering center is located in Ho Chi Minh City, whereby it houses its data scientists, software engineers, and product managers.
Challenges

"Investing in system security is of utmost importance for every business in today's digital age. We have early recognized that this is a critical factor that cannot be taken lightly in our business development." – Mr. Bach Quang Bao Toan, Co-Founder & CTO of Antsomi CDP 365 & Ants Programmatic
Data and network security have emerged as one of the significant challenges in the current technological era. With the rapid development of the internet and information technology, safeguarding customer personal information and important data has become increasingly difficult for the vast majority of businesses, regardless of their scale and industry.
In the digital landscape, Antsomi faces the risk of being targeted by individual hackers or professional cybercriminal organizations. These attackers may attempt to infiltrate its applications to steal critical data, wreak havoc, disrupt operations, or exploit sensitive information.
Alongside external threats, the company also encounters potential dangers originating from within the organization. Phishing, hacking, or exploitation of employee information can cause significant damage to the security of the applications. Therefore, it is crucial for Antsomi to ensure security awareness for employees and implement access control measures. This helps the company protect itself from insider threats.
Furthermore, the ever-changing technology and environment also present significant challenges to application security. Antsomi must ensure to stay informed about the latest advancements in the security field while implementing appropriate security measures to timely address emerging attack vectors.
"Although having not experienced any security incidents in the past, we prioritize prevention over problem solving. Security is our top priority with the goal of staying one step ahead of hacker attacks." – said the representative of Antsomi
Solutions

"In the past, we have tried several other security solutions but did not achieve the expected results. However, CyStack has truly impressed us with the exceptional quality of service and the enthusiastic support provided by its team of professionals." – Mr. Bach Quang Bao Toan, Co-Founder & CTO of Antsomi CDP 365 & Ants Programmatic
Data loss, personal information breaches, and cyberattacks can severely damage the reputation and operations of an organization. Faced with increasingly sophisticated and complex threats, Antsomi turned to CyStack – a leading company in cybersecurity and information security in Vietnam. This partnership enables the company to implement suitable measures to respond to potential security incidents in a promtly manner.
From January 1, 2022 to December 31, 2022, CyStack performed a security assessment and vulnerability management for Antsomi applications. The system is tested by leading Pen-testers at CyStack and a team of community experts on the WhiteHub platform. The purpose of this project is to identify security weaknesses, provide remedial recommendations, and provide continuous feedback, in order to minimize information security risks on the system at all times.
In addition, Antsomi also incorporates Locker – a password manager developed by CyStack with the criterion of prioritizing security in internal workflows and with customers. This helps the company to effortlessly generate random, strong passwords while ensuring absolute safety when sharing sensitive documents.
Results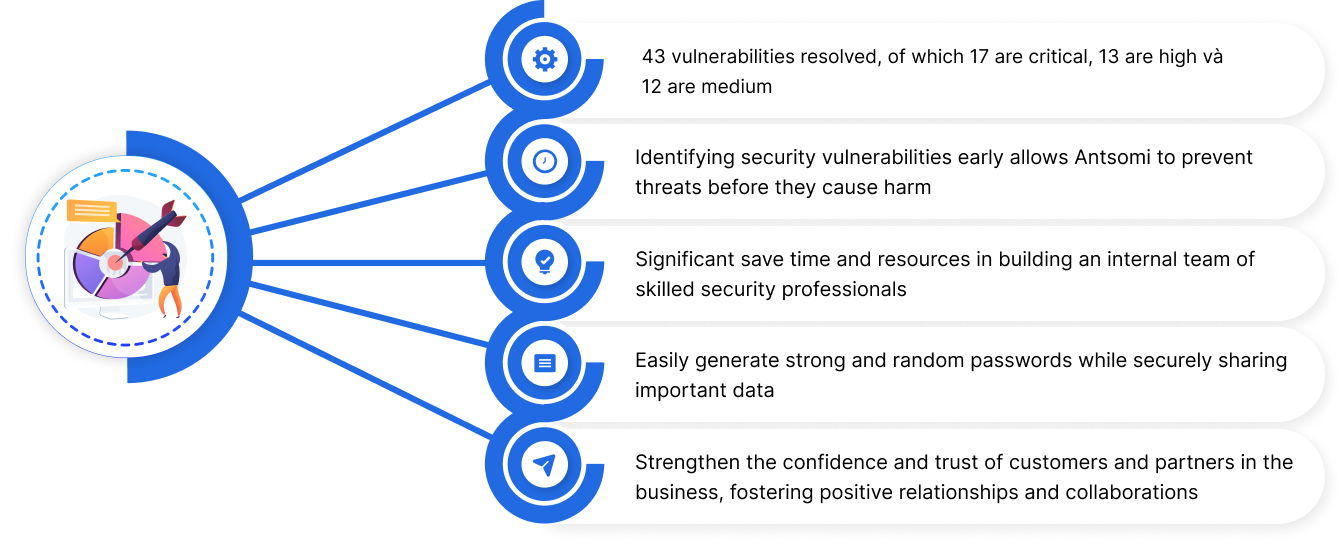 Final Thoughts
In the digital era, security stands as a key factor that businesses of all sizes and industries must prioritize to protect their systems and applications against cyber threats.
By proactively seeking out CyStack's solutions, Antsomi has demonstrated its dedication and willingness to tackle security threats. This enables the company to enhance the safety and reliability of its systems while building trust among customers and partners. Antsomi's emphasis on security has solidified its strong market position and serves as a springboard for further development in an increasingly complex digital environment.