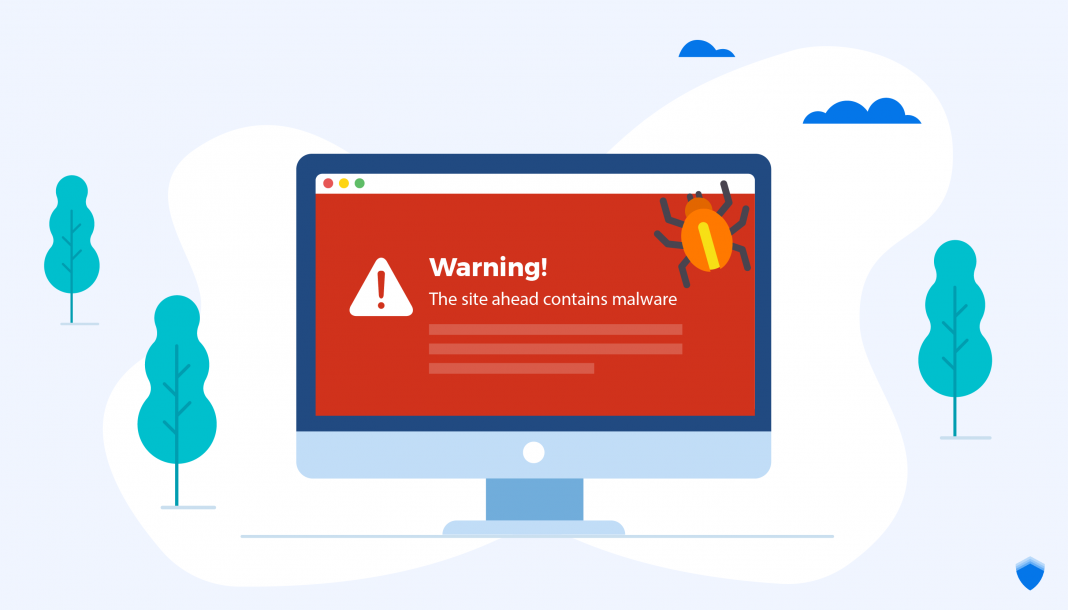 Malware has long been a familiar topic for Internet users of today. Still, it hasn't lost its relevance; and to website administrators and business owners, it has gained a whole new level of annoyance to it. Hopefully, at the end of this article, you will be more familiarized with website malware scanning tools to win the war against malware.
Malware, or malicious software, is fundamentally a software or a script designed with the intention of compromising a system to benefit the developer. The attacker gains valuable data, money, or accomplish a certain goal while the victim's system is left damaged, sometimes even without their knowing. Once injected into a website, they can hijack, change the content, steal your data, spread to your visitors' systems or even take your website down completely. Website owners are therefore left with traffic loss, compromised data, damaged reputation, search engine blacklisting and a plethora of other issues that take a lot of money and effort to fix. So what can we do about it? Let's look at the two choices for your protection: Hire a security expert or look for an online website malware scanning tool.
| | | |
| --- | --- | --- |
| | Security expert | Online website scanning tool |
| Cost | A combined cost of headhunting and wage | Fixed subscription cost |
| Accessibility | Difficult to find a suitable one initially | Instantly ready |
| Continuity of protection | Needed mostly in case of disaster; Otherwise only needed periodically for security check-up | Automatic monitoring, protecting and upgrading |
From this comparison, online website malware scanning solution seems to offer more benefits. Then again, it all boils down to the question of preference and the need of your company. Now, to the part you truly care about. Our recommendations: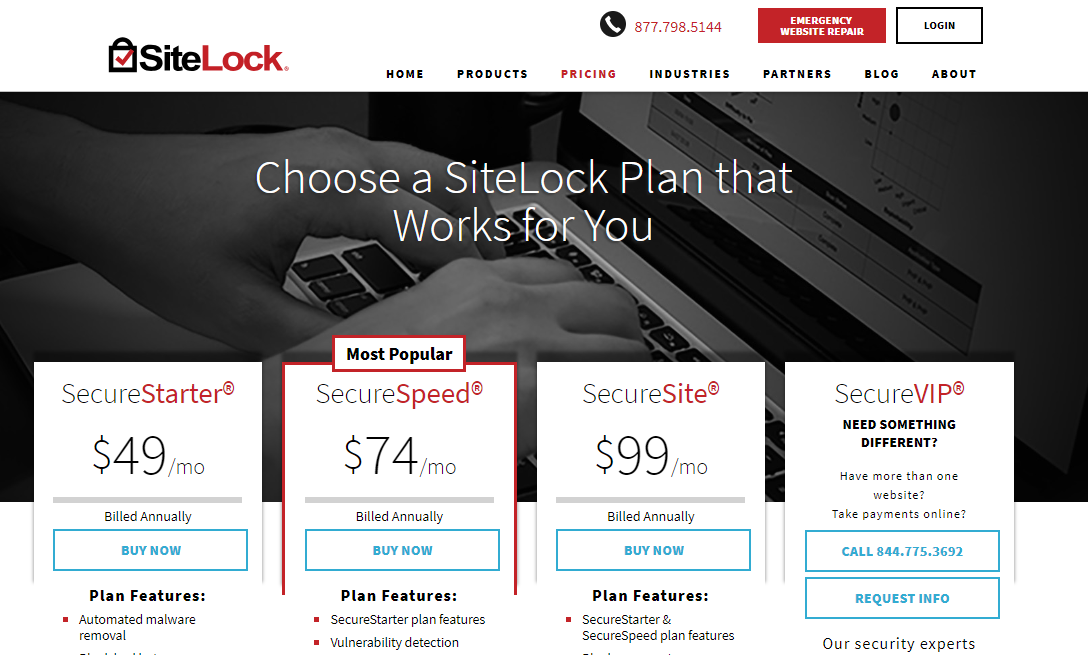 Founded in 2008,
Sitelock
is a cloud platform for comprehensive website security used by 12 million people worldwide. The company offers 3 subscription plans for your security need, ranging from $49 to $99 per month (billed annually at a minimum of $588 per year) and a VIP option which allows personalized protection. For malware removal, you have the option of an one-time removal (contact for pricing) or implementing a subscription plan for continued protection. The most affordable plan ($49) includes:
Automated website malware scanning and removal
Block bad bots
Increase website speed
Supports SSL
Higher priced plans include vulnerability detection and patching, site optimization or unlimited malware removal. Individual security services including firewall and DDoS protection are also provided through direct contact with the company. To sign up, go to their pricing plan and fill in the form.
2. CyStack Platform – Comprehensive website security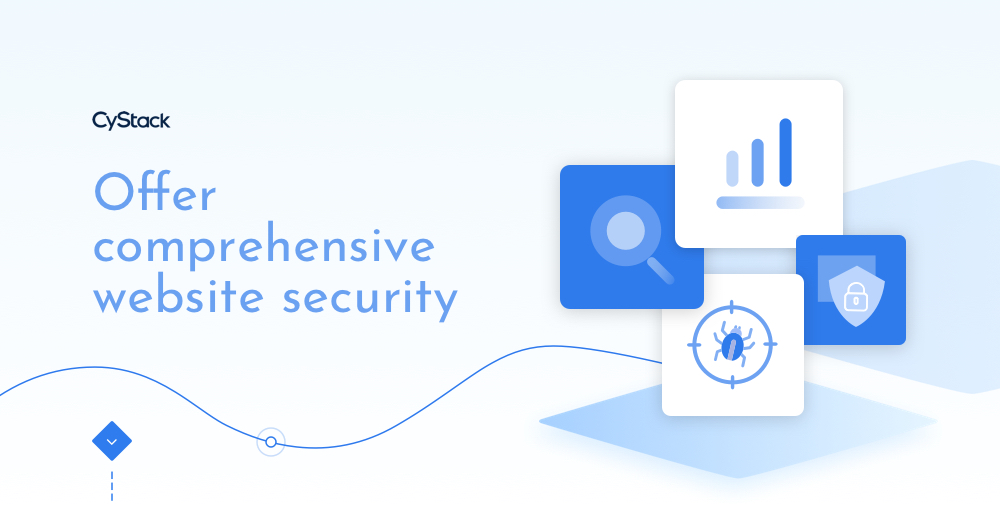 With convenient installation (no need to install software and agents) and automated main functions. 
CyStack Platform
offers complete security coverage for businesses at a reasonable price. 14-day trial usage of the service is offered upon signing up. All functions of 
CyStack Platform
are delivered through an intuitive web-based interface and categorized into 4 main functions:
Scanning ($15 per month, $144 per year): consistent scanning and detection of vulnerabilities to alert website administrators
Monitoring ($3 per month, $28.8 per year): 24/7 monitoring of website activities to find any issue
Responding ($19 per month, $182.4 per year): A tool for website malware scanning, cleaning malicious codes from your website
Protecting ($20 per month, $192 per year): Firewall against malicious codes and hackers' attack
Register for
CyStack Platform
 (14-day free trial)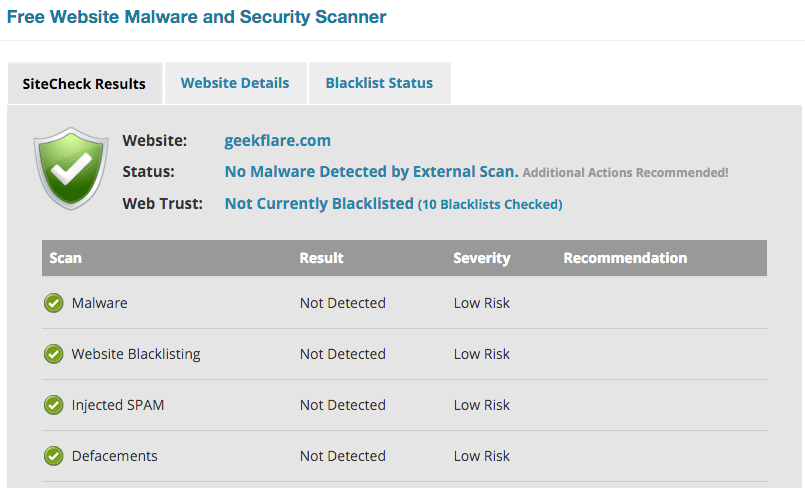 A popular security platform with comprehensive plans to be chosen from. A strong point of
Sucuri
is their industry-leading response time, down to 4 hours for hack repairs and 30 minutes scanning intervals for the Business plan. Prices are transparent and subscriptions are paid yearly: $199.99, $299.99 and $499.99 for Basic, Pro and Business plans. The plans provide:
Brand Reputation & Blacklist Monitoring
Stop Hacks (Virtual Patching / Hardening)
Advanced DDoS Mitigation
CDN Performance
SSL Certificate Support (except for Basic plan)
SSL & PCI Compliant Firewall
Ticket support
30-day money back guarantee
Enterprise security solution is also available through a consultation session.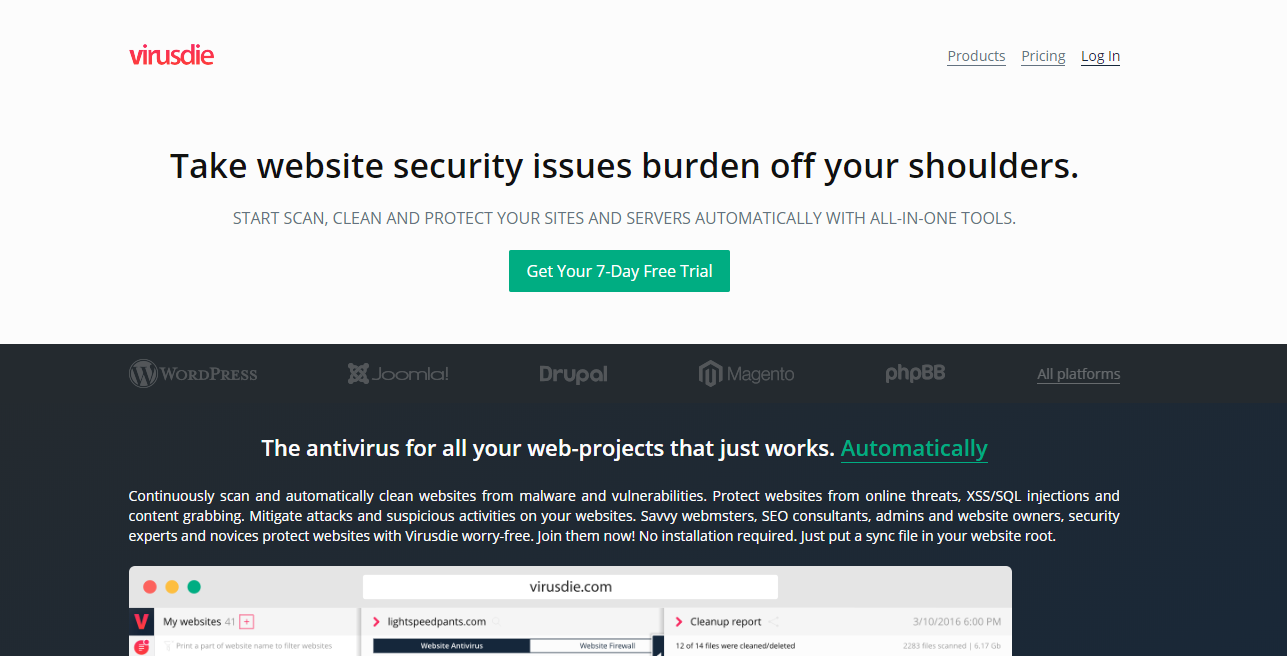 Virusdie
is a complete security solution built to suit every customer, even those without knowledge of the field. Basing on the Software as a Service model, the service is accessible, user-friendly and budget-friendly. The 3 plans available are: Expert monthly plan ($10) and expert annual plan ($99):
SaaS security toolkit
Continuous Server-Side Scans for Malware and Vulnerabilities
Ongoing Automatic Website Malware Removal
Google Blacklist Monitoring
On-demand incurable files analysis and cleanup
WAF malware prevention & website protection
Technical support
Trusted Site Seal
Worry-free annual plan ($199): All the above benefits and:
Unlimited Expert Manual Website Cleanup & Hack Repair (24h response time)
Google Blacklist Monitoring & removal
Free trial is also available.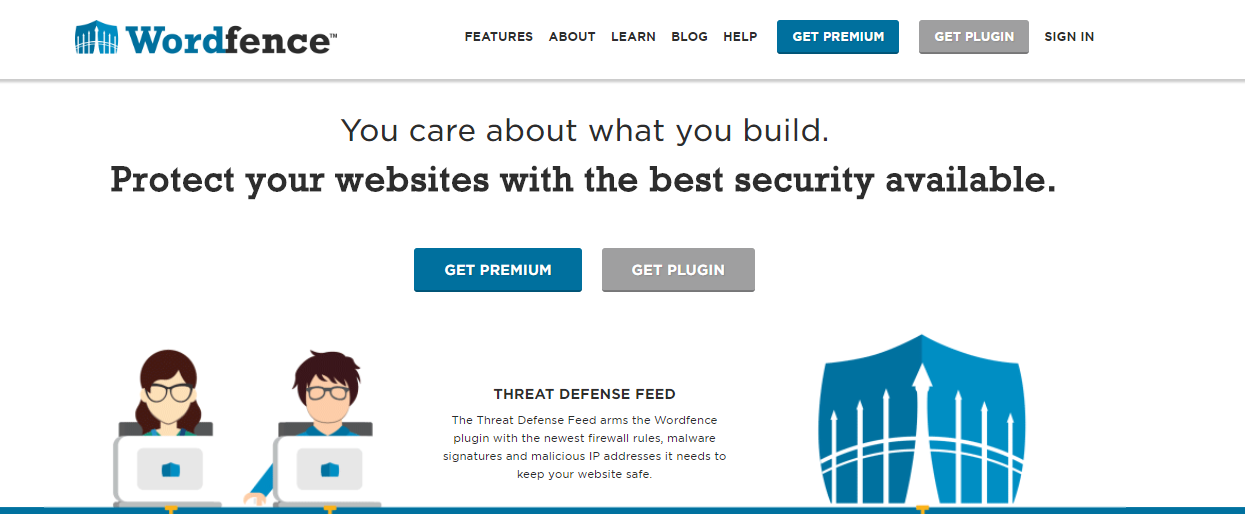 Wordfence
is the most downloaded security plugin for WordPress websites with 75 million downloads and is protecting 2 million active WordPress websites. Adding protection is as simple as adding any WordPress plug-in into your website. Free version is available, but without these benefits of the Premium version:
Real-time firewall rule and malware signature updates via the Threat Defense Feed
Real-time IP Blacklist blocks all requests from the most malicious IPs.
Checks to see if your site or IP have been blacklisted for malicious activity, generating spam or other security issues.
Stop brute force attacks permanently by using two-factor authentication, one of the most secure forms of remote system authentication available.
Spam and country blocking.
Pricing is customized through the use of Premium Wordfence License Keys and the most you will pay is $8.25 per month (with a significant discount for buying in bulk).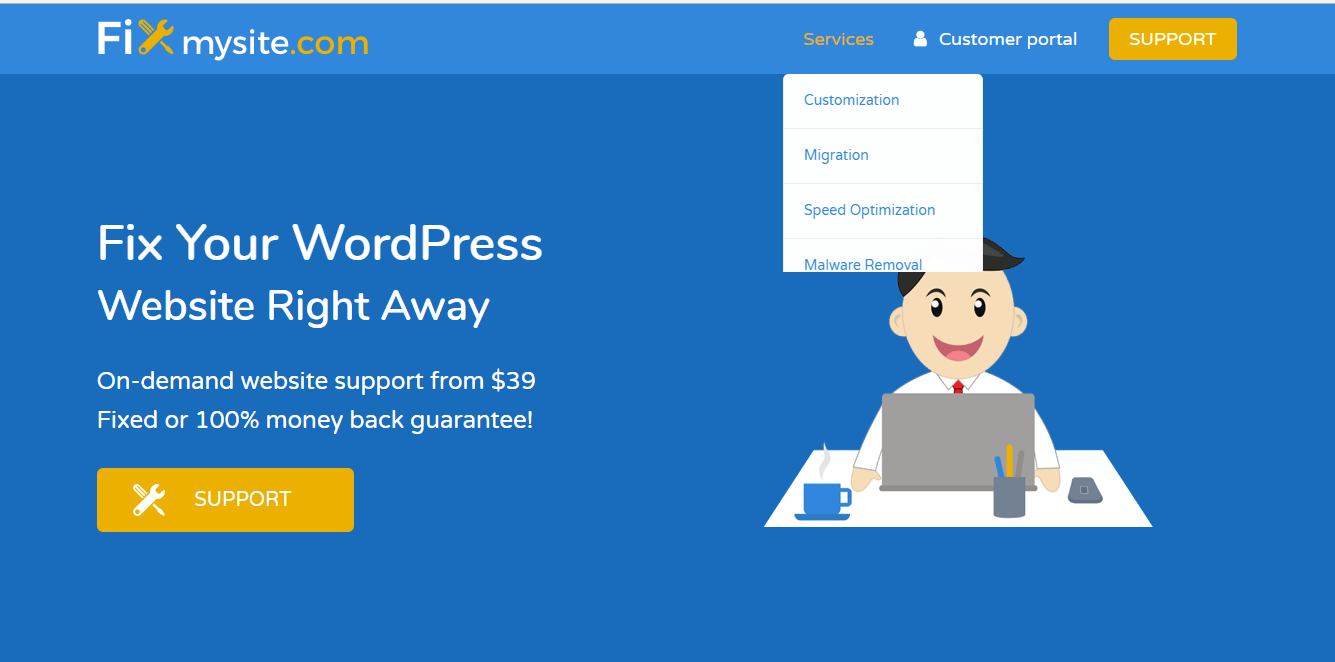 A simple on-demand security solution with 3 steps: 1-
Contact
: Open a free support ticket describing your issue. 2-
Review
: Fixmysite will review your request and send you a quote. 3-
Fix
: Specialists get to work on your website Website malware scanning and hack repair start from $99. Other services include:
Fix Issues and Errors: Website repair from $39
Theme Customization: Small changes from $39
Migration: Website transfer from $59
Speed Optimization: A faster website from $89
Site Audit: Website review and optimization from $159
Installation: A new website from $199