Security as a Service (SECaaS) is a cloud-based security solution provided by a service provider to businesses usually on a subscription basis. Inspired by the "software as a service" (SaaS) model, this type of security service offers the same advantages including cost-effectiveness, more updated database, and greater technical expertise.
In recent years, it is apparent that cloud computing has been rapidly growing in popularity among businesses. The many benefits of moving the office to the cloud have motivated business owners to incorporate this approach into their company. As a result, many services are now offered by cloud-computing providers to expand the capabilities of this new concept. Basing your entire system on a server does not come with no limitations, however – out of all the problems associated with a cloud-based company, security is probably the biggest threat. Many risks can throw your corporation into chaos, namely:
Data loss
Regulatory compliance violations
Compromised credentials
Hacked APIs
Advanced persistent threats (APTs)
Hijacked accounts or traffic
DoS and DDoS attacks
That's where a very important service that can play the biggest role in the survival of cloud-based businesses come into play.
Security as a Service
This post will try to summarize the key points you need to know about these services.
Definition
As the name suggests, Security as a Service providers are essentially security experts who, instead of working in your office alongside other IT staffs, supply you with on-demand security solutions from afar. They supply you with a plethora of options regarding the protection of you cloud resources, listed by The Cloud Security Alliance (CSA) as the following:
Business Continuity and Disaster Recovery (BCDR or BC/DR)
Continuous Monitoring
Data Loss Prevention (DLP)
Email Security
Encryption
Identity and Access Management (IAM)
Intrusion Management
Network Security
Security Assessment
Security Information and Event Management (SIEM)
Vulnerability Scanning
Web Security
These services are often charged in the form of subscription fees, with different plans for different demands of the customer.
Advantages
So you might be wondering what exactly can this have an edge over traditional IT staffs? We can give 4 key reasons as to how this is superior:
Cost: It is obvious that the entry cost is much lower than financing an internal security solution – no headhunting for staffs, no hardware upgrading, no waste of resources. There is also no need for worrying about tasks outside of your business's core competencies.
Convenience: SECaaS is designed after the idea of an instant and accessible service; therefore clients can begin securing their data as soon as they sign up and stay protected across all of the devices without complicated configuration as long as their subscription is still in effect.
Consistent and uniform protection: Databases are constantly being updated to provide up-to-date security coverage. It also makes sure everyone gets the same protection as all elements are combined in one centralized security system.
Greater technical expertise: Typically these services have better resources including equipment and databases than what small businesses have for security purposes.
Overall, like every other service there is, Security as a Service providers take over the difficult task (in this case, security) and handling it outstandingly well.
Recommendations:
After you have had, hopefully, a better understanding of Security as a Service, we would like you to see into a few of the options available as well as how they perform they supposed tasks. For each aspect of cloud security, a notable vendor will be named.
1 – Website Security
The very first interface for customers to interact and find your business is your website. It is significantly damaging to be a target of a website hack and had to go over the tedious and costly process of recovering your website. There is also the possible loss of user and company data, downtime, loss of customer's trust, being blacklisted by search engines and losing traffic. Our recommendation:
CyStack Platform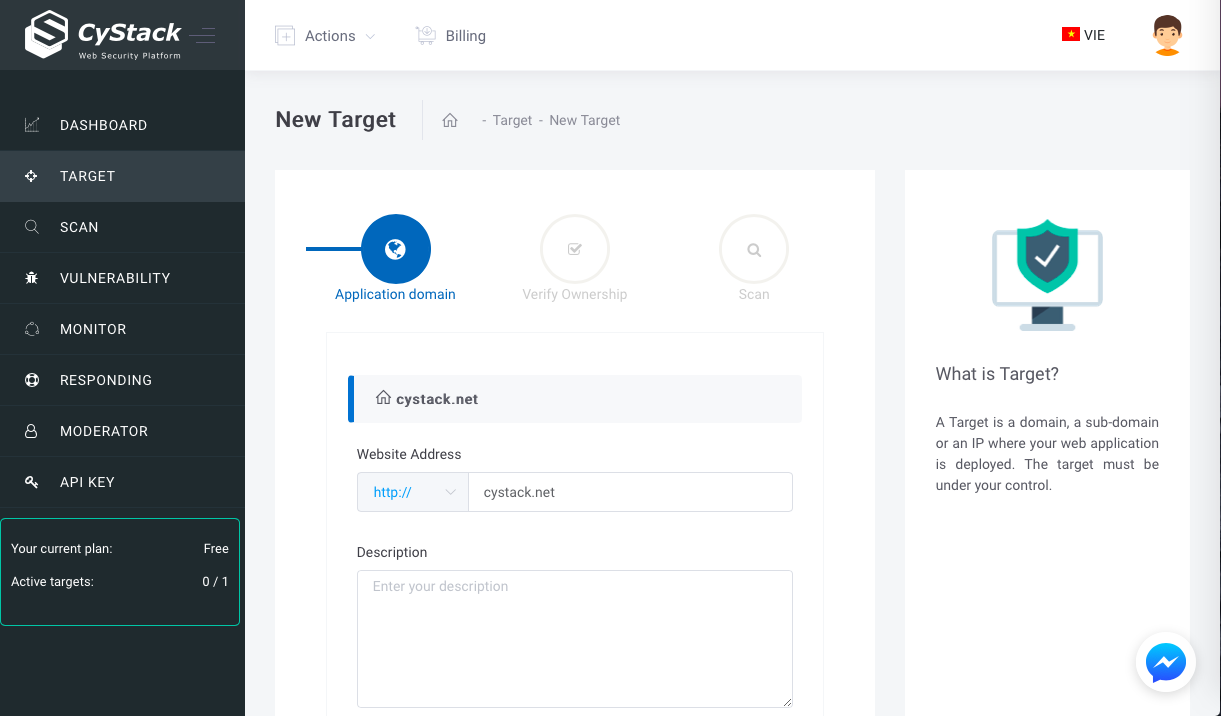 With convenient installation (no need to install software and agents) and automated main functions, CyStack Platform offers complete security coverage for businesses at a reasonable price. 4 main functions are:
Scanning: consistent scanning and detection of vulnerabilities to alert website administrators
Monitoring: 24h monitoring of website activities to find any issue
Responding: Clean the website of malicious code
Protecting: Firewall against malicious codes and hackers' attack
2 – Cloud Access Security Brokerages (CASBs)
Corporations usually require powerful security capabilities to protect their cloud footprint. A CASB, in short, protects your cloud infrastructure and data of all kinds. Our recommendation:
Oracle CASB Cloud Service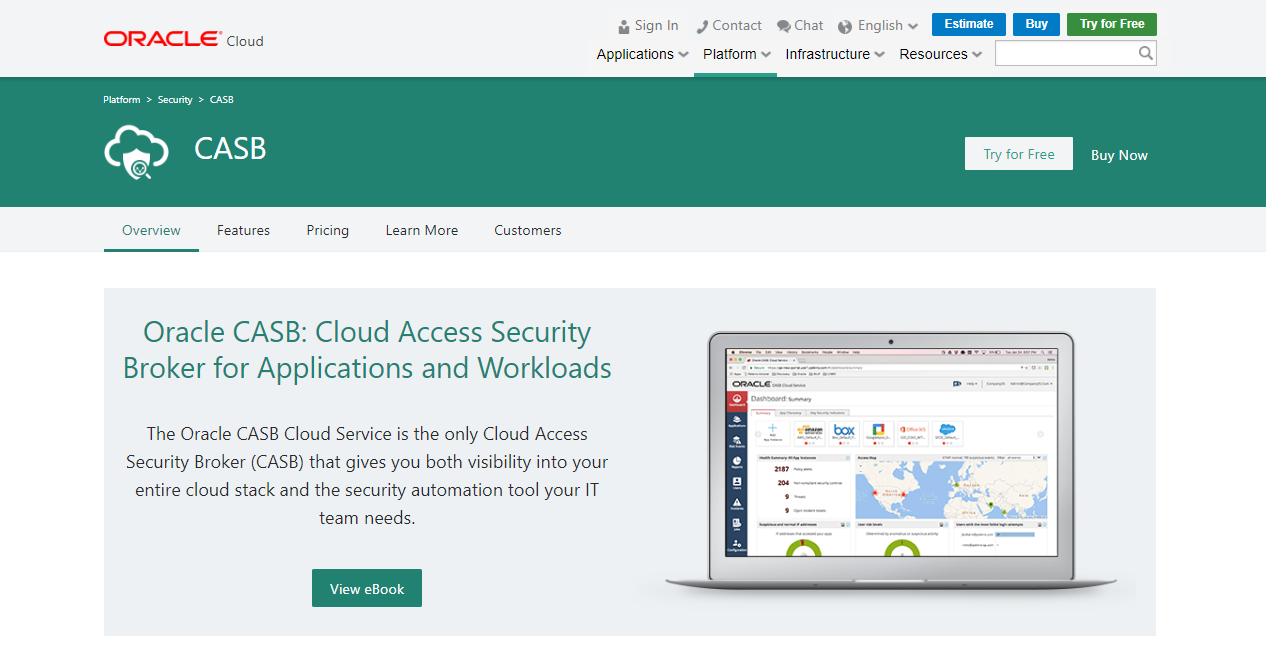 Oracle provides security and visibility for Infrastructure, Platform, and Software as a Service (IaaS, PaaS, and SaaS), bringing the information together in a single UI. Oracle CASB Cloud Service let you adjust the service configuration to meet your need.
3 – Single Sign-On
Single Sign-On (SSO) services serve the same function as a key – allowing users to gain access with a single set of login credentials. This comes with the ability to keep track of access and accounts, or the identity and access management aspect of security in the cloud. Our recommendation:
Okta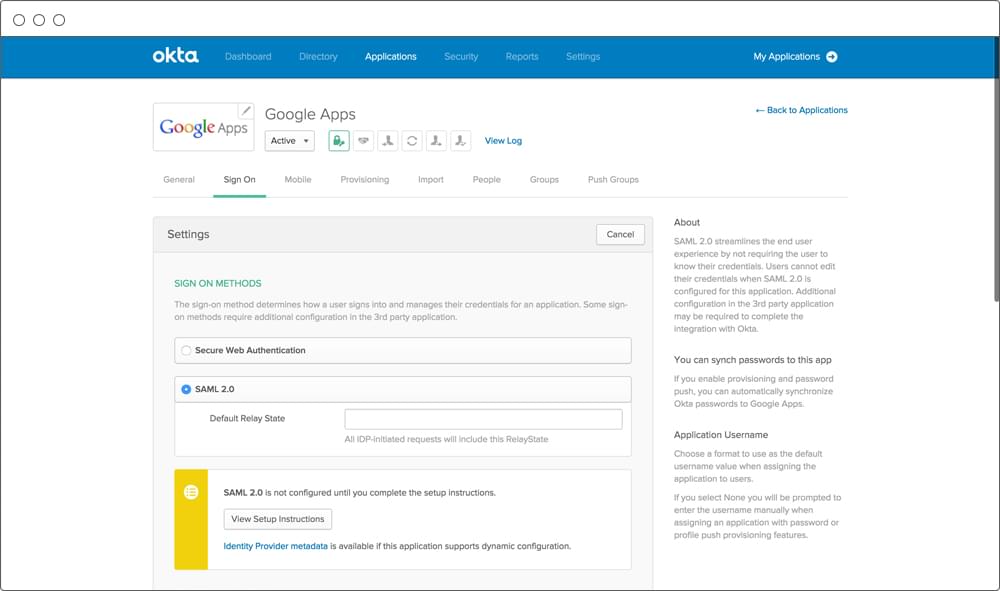 Okta utilizes Security Assertion Markup Language to allow secure access using just a single username and password. Okta also has a very capable integration network so that you can add SSO option to any application.
4- Email Security
Malicious advertising, targeted attacks, phishing, data breaches are just four of the ways email can pose a security threat. Our recommendation:
Proofpoint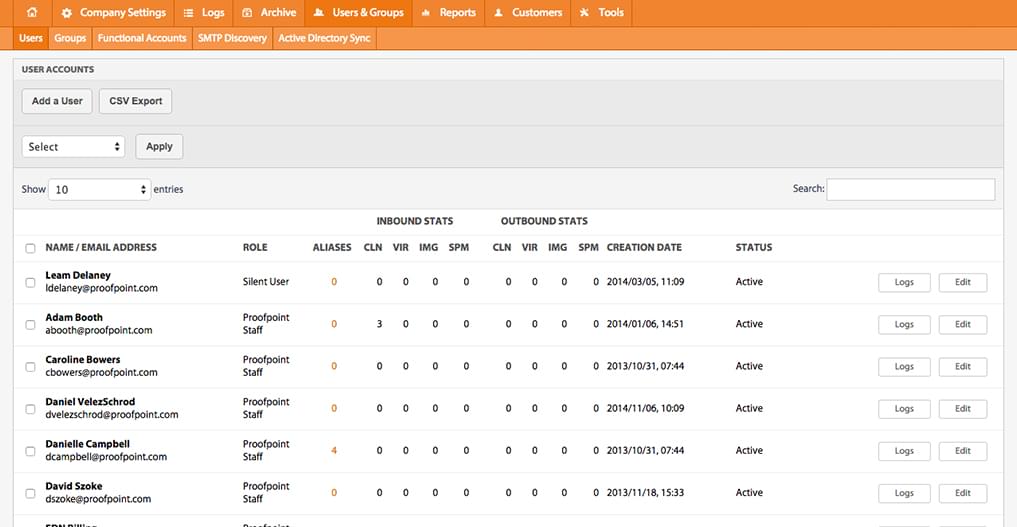 Proofpoint promises a staggering 99.999 percent blocked spam and 100 percent virus protection as well as signature-based detection to secure your company. They also have helpful administration tools for you also.
CyStack