VinCSS cooperates with CyStack to deploy Locker – a solution designed to facilitate secure and convenient password management while ensuring maximum security until complete reliance on passwords can be eliminated.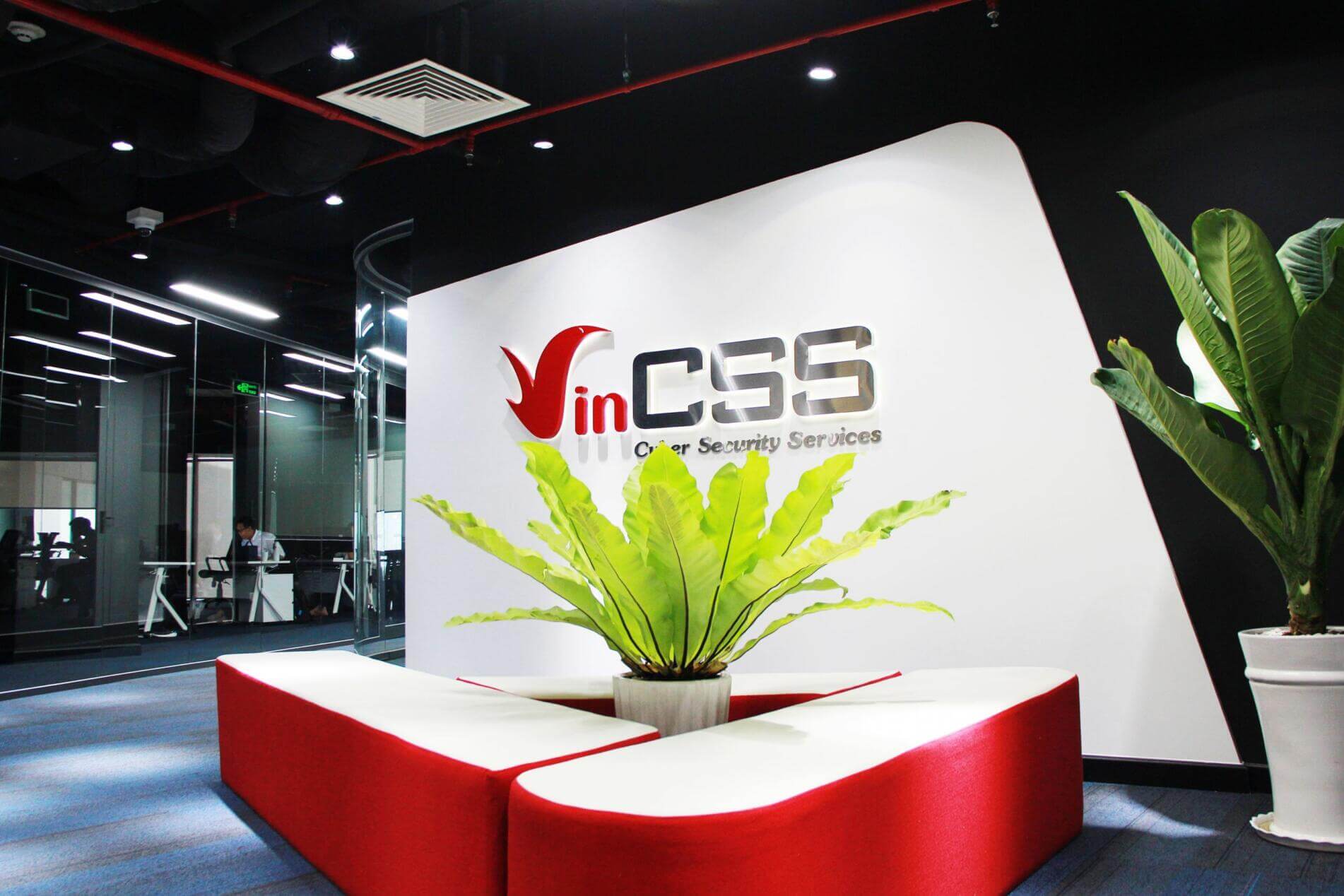 About VinCSS
VinCSS Internet Security Services JSC, a member of Vingroup JSC., is established as a leading organization working mainly in the field of researching, developing, producing products as well as providing cyber security services. With a preeminent staff of Vietnamese and multi-national engineers and experts, the company proudly brings its customers the most comprehensive, intelligent, and automated solutions.
Challenges

"Like all other businesses worldwide, we fully understand the importance of network security. However, reducing reliance on passwords poses a major hurdle for us." – Mr. Do Ngoc Duy Trac, CEO of VinCSS
Despite owning a professional internal security team and being a pioneering provider of the passwordless authentication solution in ASEAN, VinCSS faces numerous obstacles in minimizing password dependency. Many third-party applications currently do not support the "passwordless login" solution. As a result, the company still needs to rely on passwords and other login methods until these providers update the passwordless login capability.
Furthermore, given the significant number of personnel, the demand for managing online accounts, granting & revoking permissions, sharing information on a daily basis is considerable and expected to continuously rise.
Until complete reliance on passwords can be eliminated, VinCSS needs a secure password management solution that can deliver both speed and convenience while ensuring the highest level of security.
To address this challenge for VinCSS and its customers, VinCSS R&D team soon collaborated with CyStack's team to integrate more passwordless authentication capabilities into Locker, thereby using Locker as an optimal solution to protect existing passwords and solve other problems on security and privacy of VinCSS.
Solutions

"The Locker team has provided us with a highly comprehensive and meticulously planned deployment progress. We are greatly impressed by CyStack's enthusiasm and professionalism throughout our partnership." – Mr. Do Ngoc Duy Trac, CEO of VinCSS
VinCSS has opted for Locker as the strategic move to address and enhance existing issues.
Locker is a password manager that allows users to store, generate & manage passwords and secret notes across network devices and services. Built on a foundation of security and transparency, Locker ensures maximum user safety while maintaining convenience in its usage.
Target Goals
Enhance system security
Locker securely stores all passwords and secret notes in a digital vault. VinCSS employees only need to log in to Locker (through FIDO2 security authentication technology developed by VinCSS and integrated into Locker) to access it. This enables them to create unique and complex passwords for each account, improving security posture and minimizing the potential risk of password theft.
manage passwords and documents Effortlessly
Locker empowers the management team to manage all accounts from the Locker admin dashboard while facilitating password changes and credential & document sharing. Instead of relying on paper notes or verbal communication, all information is directly shared within Locker, eliminating the risks of loss, misplacement, or unauthorized access through hacking.
Building a New Security Culture
Security culture has gained significant popularity in the United States and several European nations, but has not been widely recognized in the Vietnamese market. Locker serves as an essential tool for VinCSS to maintain a security culture internally and reshape the security mindset among its customers.
Despite numerous difficulties arising from strict security policies during the implementation phase, CyStack enthusiastically proposed multiple solutions before unifying to deploy an On-premise approach (Locker is installed and operated on VinCSS's server). This enables the company to control security in a proactive manner.
"We are highly pleased with CyStack's services and always wholeheartedly recommend Locker to our clients. It is a high-quality product that stands on par with global standards, developed by Vietnamese experts and offers cost-effective solutions accessible to a wide range of users." – said the VinCSS representative
Expected Results
VinCSS plans to deploy Locker across its entire workforce of over 100 employees in Vietnam and further to all of our clients (more than 100,000 employees domestically and internationally).
The goal within two months is to ensure that all employees become familiar with password management using Locker. This will significantly reduce the burden of password-related tasks such as resetting passwords for employees, changing passwords when staff members depart and granting access to new personnel. Additionally, it will improve the speed and convenience of internal information sharing, thereby optimizing work efficiency.
Furthermore, VinCSS aims to build a solid security culture for employees at all levels, minimize security risks and make remote work more convenient. This not only bolsters its presence in the global market but also catalyzes further growth and development in the future.
Final Thoughts
The partnership between CyStack and VinCSS promises to bring about positive and resonant impacts on these two Vietnamese startups when venturing into the global arena.
Apart from reducing attack surfaces and mitigating risks stemming from outdated third-party technologies, Locker also fosters information exchange and sharing among internal staff and addresses digital asset decentralization in cyberspace, striking a balance between convenience & system safety.