GoStream uses CyStack's service for Vulnerability Management to improve its platform's endurance against cyber attacks.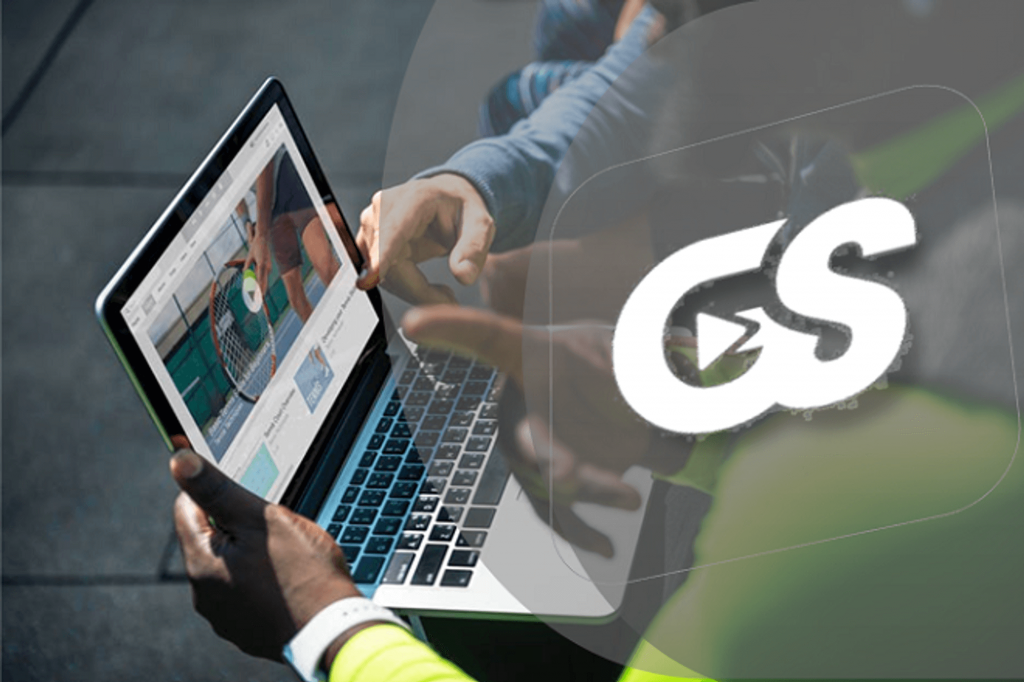 About GoStream
GoStream, a revolutionary live streaming platform, is a Vietnamese company that provides multiple platforms with the live streaming tool, which supports video sources from social media networks or recorded and edited videos, it can convert any video into live stream format and get it online in real-time.
Founded in 2017, GoStream has amassed more than 1 million users from Vietnam and also other countries. The company has to store and process a vast amount of data, and its system and application have many components exposed to the Internet and, inevitably, cyber threats.
Challenges
"The recent wave of cyber attacks serves as a stark reminder for all businesses that have yet to pay much attention to their data security." – Mr. Nghiem Tien Vien, Founder & CEO GoStream JSC
During the digital transformation process, businesses often face numerous risks of cyberattacks, especially in the context of the ongoing COVID-19 pandemic, which requires all activities to be conducted online. Therefore, uploading sensitive information about customers and the business themselves to the internet immediately becomes a tempting target, creating opportunities for hackers to exploit vulnerabilities, leading to theft or leakage of important information.
GoStream is a company that specializes in providing internet services, therefore, the online environment is where transactions between customers and businesses mainly take place. Understanding the importance of protecting the system and sensitive data, the company is highly concerned about security issues. However, it has not yet met high-security requirements with the current personnel and resources.
Additionally, in order to scale the platform, continuous monitoring and testing become essential to manage potential vulnerabilities arising from new upgrades. The more users participating in the platform, the higher security risks GoStream will face. Consequently, enhancing security posture is imperative to mitigate these threats.
Solutions

"CyStack solution is highly beneficial for businesses that specialize in providing internet services. We appreciate it and look forward to a long-term partnership with CyStack." – Mr. Nghiem Tien Vien, Founder & CEO GoStream JSC
GoStream understands the risks in cybersecurity that it is facing. After consultation with CyStack, the platform decided to choose the Vulnerability Management solution to improve its platform's endurance against cyber attacks.
Vulnerability Management is a continuous security solution CyStack JSC provided for GoStream. From 25/3/2021 to 25/3/2022, CyStack performed a security assessment for GoStream's application infrastructure based on current standards, including a penetration test. All tests are based on NIST SP 800-115 Technical Guide to Information Security Testing and Assessment, OWASP Testing Guide (v4), and CyStack's standard framework. Our team of security experts continuously monitored, supervised, and responded to critical threats.
"During the work process, we discovered numerous security flaws, cases of fraud, data theft, and critical API leaks. Therefore, CyStack service is a highly valuable resource for businesses specializing in internet services." said Mr. Vien about the importance of vulnerability management.
To implement the solution, we support GoStream in launching and managing bug bounty programs in WhiteHub, the 1st and the biggest crowdsourced security platform developed by CyStack in Vietnam. The program aims to identify and address security vulnerabilities in a timely and efficient manner, while also providing a safe and secure environment for ethical hackers to report vulnerabilities. This can help the company improve its security posture and reduce the risk of cyber attacks and data breaches.
By using this service, GoStream's web application, admin panels, and APIs are monitored 24/7 for cyber threats.
Results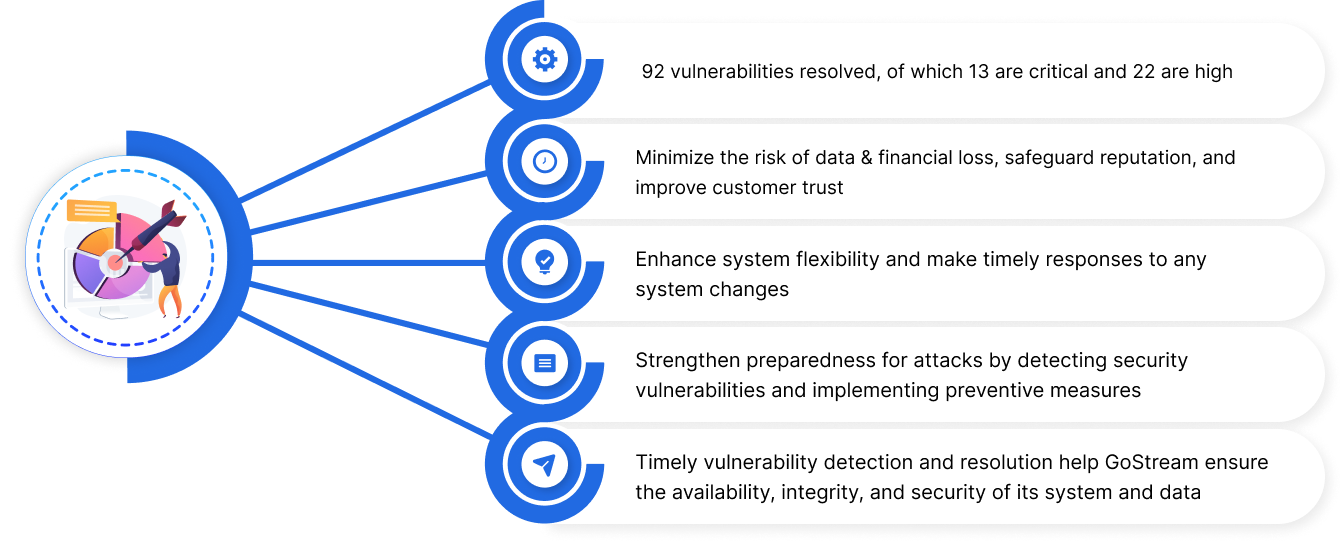 Final Thoughts
Vulnerability management is a preventative measure that helps GoStream avoid more serious future problems. If left unchecked, these vulnerabilities can lead to cyber attacks that would cost the company a significant sum of money to completely solve, while managing security vulnerabilities is a less costly approach.
Vulnerability management is a cost-effective and useful method that should go hand in hand with the growth of your organization, as it detects potential threats that could turn into serious matters in the future.