CyStack helps Epwise AG manage security vulnerabilities in its systems and networks through our comprehensive vulnerability management platform.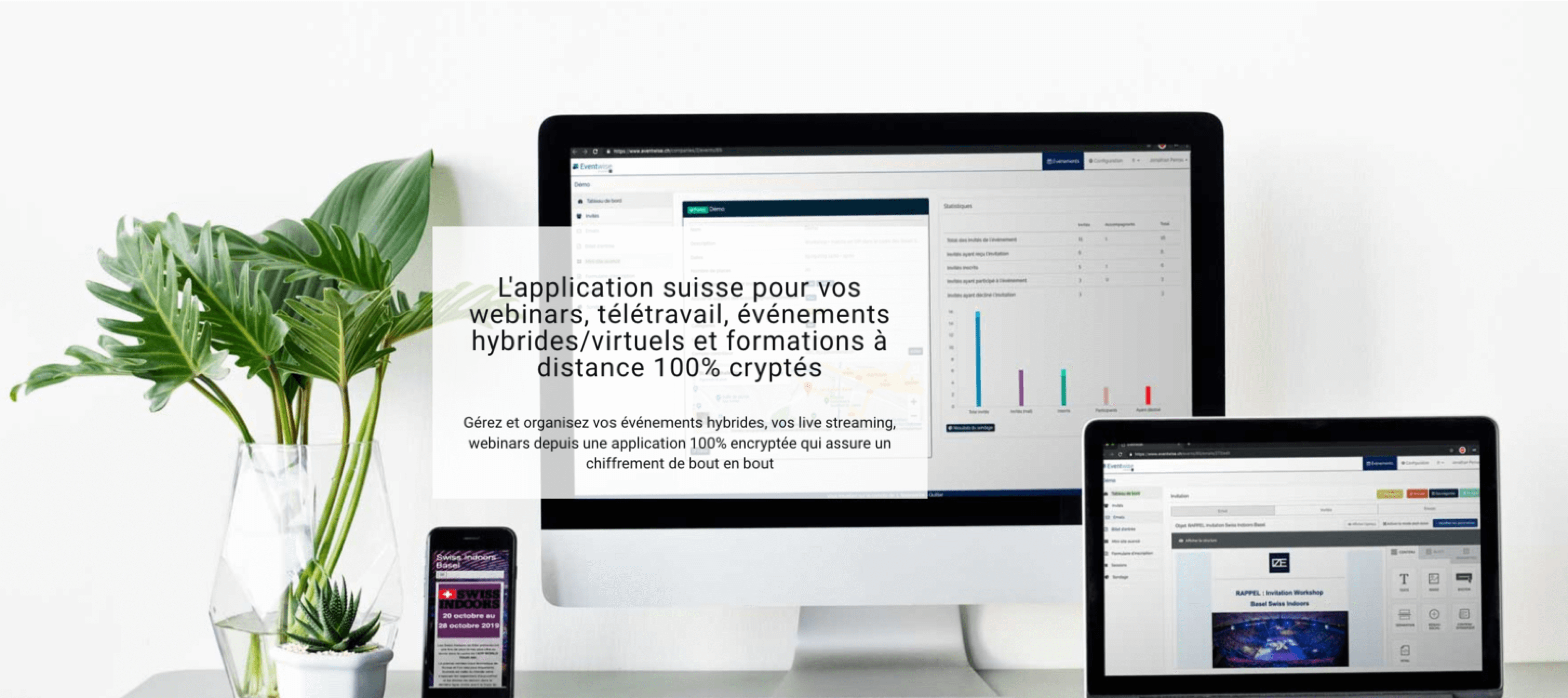 About Epwise AG
Epwise AG, based in Neuchâtel, is a Swiss company specializing in providing software solutions to clients in various industries, which simplify their work and improve their customers' experience.
Epwise AG offers Wise Suite – a suite of IT services designed by its customers and developed by Wise.swiss, including immowise, eventwise, partnerwise and fundwise. The solutions are created and hosted in Switzerland.

With the mission to combine daily business needs with "all-in-one" digital solutions to make life at work easier, Epwise AG leverages the power of Artificial Intelligence to automate and optimize everything that can be automated, while also developing at the request of its customers.
Challenges

"As the cyber admin manager for a State, I had to deal with numerous vulnerabilities throughout product development and operations. These challenging times required relentless efforts to protect our products and preserve our brand reputation." – Mr. Tito Espinoza, CTO of Epwise AG
In the fast-changing era of digitization, IT service providers like Epwise AG face a wide range of security vulnerabilities that can significantly impact their operations and the clients they serve.
Security vulnerabilities refer to weaknesses or flaws in systems, software, networks, or processes that can be exploited by attackers or malicious entities to gain unauthorized access, disrupt operations, steal information, or cause other forms of damage. These vulnerabilities can exist at various levels, including the application layer, operating system, network infrastructure, or even human behavior.
Vulnerabilities emerge from various causes, encompassing programming errors, design flaws, misconfigurations, outdated software, or inadequate security practices. Attackers often exploit these vulnerabilities by leveraging techniques such as malware, phishing, SQL injection, cross-site scripting (XSS), or targeting unpatched systems.
The impact of these vulnerabilities is extremely significant. They can lead to data breaches, financial losses, reputational damage, regulatory fines and potential harm to Epwise AG's business operations. In prioritizing network system safety, the company acknowledges the importance of effective security solutions to ensure data protection from potential threats and minimize negative consequences. However, building an in-house security team poses challenges for Epwise AG, requiring considerable time and financial investments.
Solutions

"I'm extremely pleased with the exceptional quality and professional working attitude demonstrated by CyStack. Can't wait for the next cooperation in the future!" – Mr. Tito Espinoza, CTO of Epwise AG
Understanding the cyber risks it faces, Epwise AG chose the Vulnerability Management solution to manage vulnerabilities in its systems and networks through CyStack's comprehensive vulnerability management platform.
Vulnerability Management is a continuous security solution CyStack provided for Epwise AG. From May 11, 2022 to October 10, 2022, CyStack performed a security assessment and vulnerability management for Wise applications. The system is tested by leading Pen-testers at CyStack and a team of community experts on the WhiteHub platform.
This project aims to identify security weaknesses, provide remedial recommendations, and provide continuous feedback, to minimize information security risks on the system at all times. Our expert team uses cutting-edge tools and techniques to detect, prioritize, and remediate vulnerabilities before they can be exploited.
"CyStack understands our pain points and facilitates mitigating them. Thanks to the project, we have achieved a certain level of maturity in designing, releasing and controlling software vulnerabilities." – said the Epwise AG representative
Results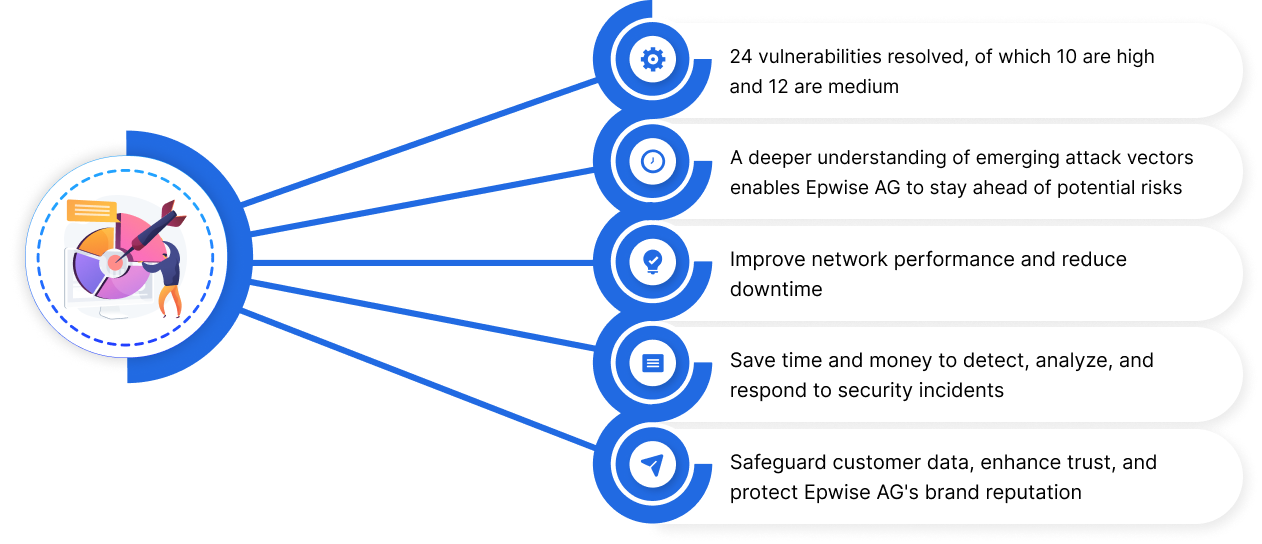 Final Thoughts
By leveraging CyStack's solutions, Epwise AG successfully addressed software vulnerabilities, mitigated risks, and improved its overall security resilience. This project exemplifies the significance of proactive cybersecurity measures in maintaining today's secure and resilient business environment.
Vulnerability management is a crucial aspect of cybersecurity that organizations must implement to safeguard their assets from cyber threats. Therefore, organizations of all sizes and industries should use vulnerability management to identify, prioritize, and remediate vulnerabilities in a proactive and systematic manner.